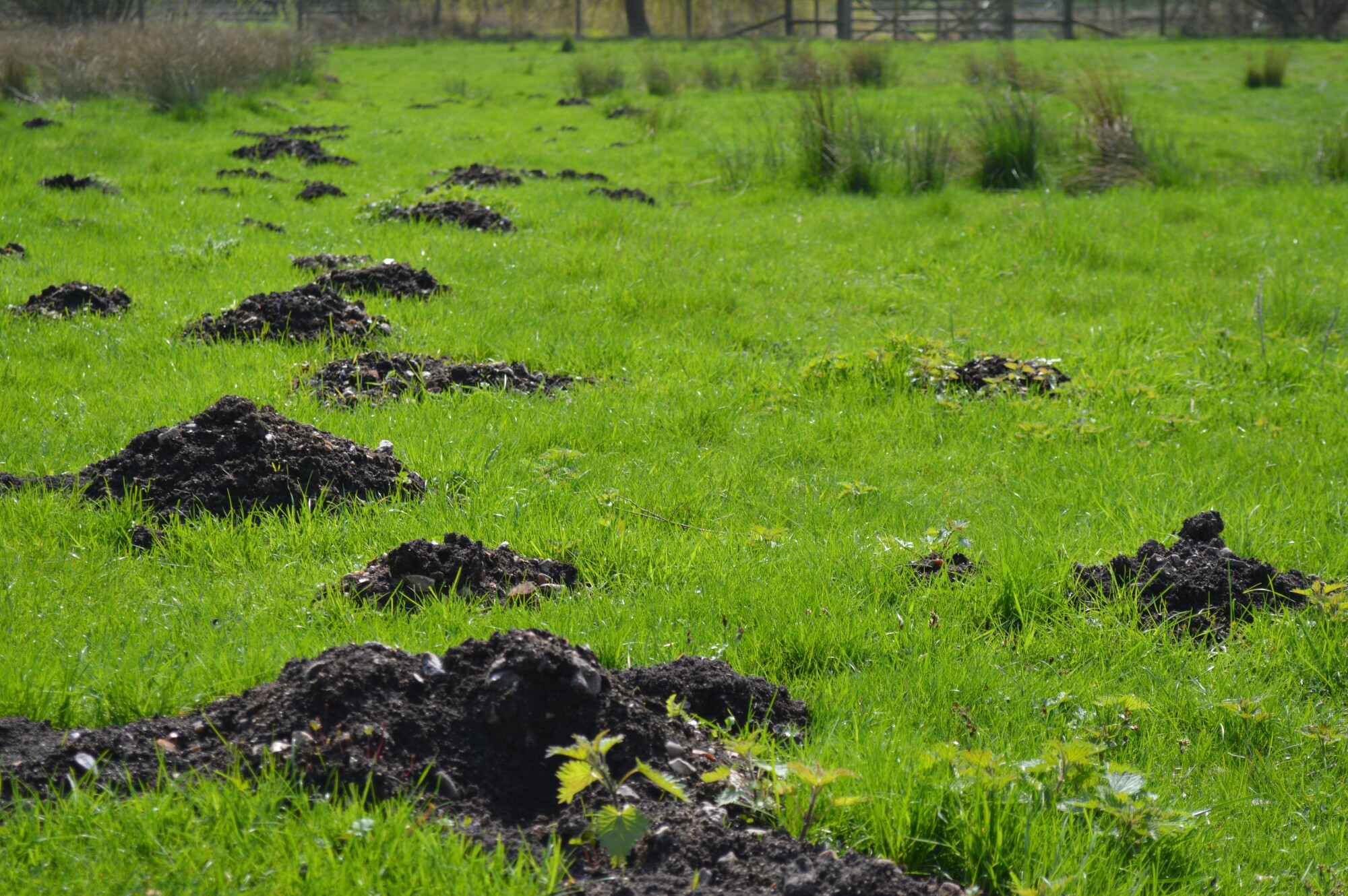 Holes, holes, holes!
Patches of your grass are dying, and there are little mounds of dirt everywhere. Instead of the problem being temporary, the holes only increase, and soon enough your yard looks like a prairie!
It looks like you have a mole infestation.
Moles might seem like cute critters you'd find in a Disney movie, but they're difficult to remove, and they'll wreak havoc on your lawn. It's not as simple as flooding their warrens. These guys have intricate networks, and they can dig fast.
Fortunately, there's a solution to your mole problem. Read on to find out more.
Are Moles Dangerous?
You might be tempted to think that moles are like mice, rats, gophers, or voles. But that's not the case. They're shy creatures that don't bite humans.
Moles live most of their life underground. As such, they tend to have poor eyesight. However, they make up for this by having an incredibly sensitive nose that allows them to navigate their subterranean home with ease.
You may be worried that moles are responsible for eating your plants. But moles are insectivores (meaning they only eat insects) which is why they spend most of their time underground. Their diet consists of grubs, worms, and anything else they can find in the dark, moist soil.
Why Are There Moles in Your Yard?
Moles may be attracted to a number of features that your yard provides. As a result, they may remain in your yard for many mole generations.
They seek out cool soil that is filled with insects. They have a tendency to follow human-made borders: hedgerows, fences, and walkways. They love the root systems of bushes, shrubs, and trees since these places are filled to the brim with bugs.
Moles will only migrate to another yard if their food supply diminishes. Pesticides may drive moles to leave your property for greener pastures, but this process could take a long time.
What Damage Can Moles Do to Your Yard?
For starters, mole tunnel networks can weaken the ground. You risk twisting an ankle when you accidentally collapse a section of the tunnel. This may cause future problems when having to fill in and replant areas of your lawn or garden.
Moles are also notorious for killing off grass and other plants. While moles do not eat plants (remember, they're only insectivores!) they often disturb the root systems. These root systems tend to have abundant food sources.
If moles like your yard, they may stay there for a long time. Meaning more tunnels, more dead plants, and more risk of tripping when you accidentally collapse a tunnel.
Another threat moles pose to the integrity of your yard is not the moles themselves, but what comes after. Voles, another species entirely, will use the networks moles have already dug. And voles love to eat your plants and roots!
How Do You Identify a Mole Infestation?
Moles are quite easy to identify since they have three main signs:
As mentioned earlier, moles cause the grass to die when they burrow past its roots. You may be able to identify lines of dead grass and dying shrubs. This may be a result of the tunnel running directly beneath your landscaping.
Wherever moles dig an entry or exit hole, they leave a mound known as a molehill. These may be up to 6 inches in height. So while the saying "don't make a mountain out of a molehill" may be useful advice, molehills can be a sign of serious problems!
Molehills, unlike the holes of other species, are spaced apart by as much as 6 feet or more. In addition to this, molehills are often piled with dirt clods and clumps of earth, rather than finer dirt. If you find holes that are very close together, you might not have a mole issue.
If you're not sure whether your yard is showing these signs, there are experts in mole control who can take a look.
How to Get Rid of Moles
There are plenty of home remedies circling the internet, but your best bet is to hire a professional. This will save you time and avoid an infestation that never seems to end. There are three main methods of eliminating moles from your yard:
Eliminating their food source via pesticides. This is the slowest method and may take time to work–if it works at all. Remember, most of a mole's food supply is beneath the earth!
Trapping is the fastest and most effective method of mole removal. Moles are driven out or isolated and then captured with mole traps.
Baiting involves feeding the moles poisoned grubs. While this will kill moles quickly (usually in a day or less) that risks a dog or a cat eating a poisoned mole and getting sick as a result!
Once you've eliminated the local mole population, there are methods to ensure they don't return.
How to Prevent a Future Mole Infestation
You've paid a professional and gotten rid of those pesky moles! However, there are some tips to keep your yard mole-free for the coming years:
Maintain a trimmed, tidy yard. Moles prefer staying in cover. Eliminate tall grass, piles of mulch, and other debris that will encourage moles to move in.
Control a mole's food supply. Solutions such as milky spore and beneficial nematodes will kill off their favorite grubs.
Create barriers of fragrant plants. Moles are especially averse to anything from the allium family. These include marigolds and daffodils.
Purchase a sonic spike. These can be found in your local home and garden. When inserted in the ground, they create uncomfortable electric pulses to drive away moles–but which you and your family won't feel.
Final Thoughts
If moles are infesting your beautiful lawn or garden, it's time to act. Find a professional near you who can give you back your outdoor property.