Trap Your Moles - Stellar Northbrook Mole Removal Service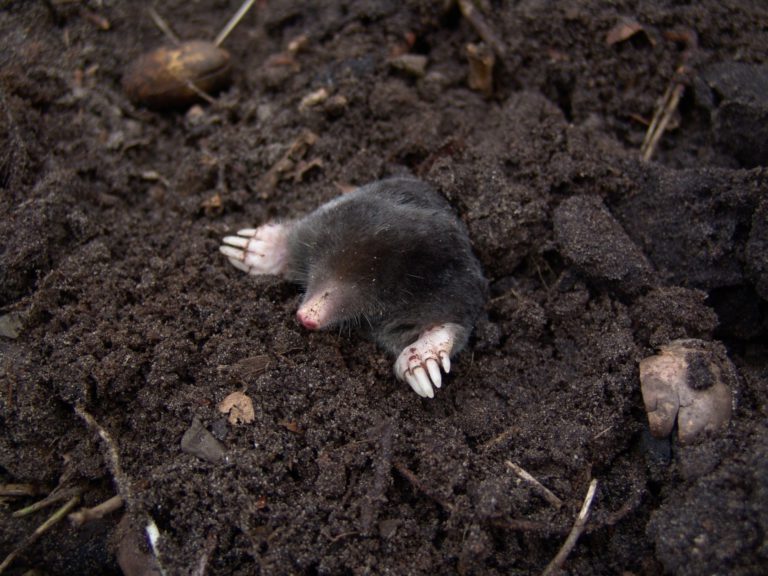 Trap Your Moles is committed to offering first-rate service and measurable results. When homeowners in Northbrook face moles or other wildlife problems, we're the first on the scene to solve the problem with precision and expertise. Our dedicated trapping technicians deal with moles, chipmunk, raccoons, squirrels, and much more. We'll take care of your mole problem whether it's a small backyard problem or an entire apartment complex full of the creatures. Our Northbrook mole removal experts will show you why Trap Your Moles is the best choice in the area.
We Make Northbrook Moles Disappear
The sight of mole tunnels in your yard can strike fear into even the most experienced homeowner. Eastern Ground Moles are small, insectivorous creatures that don't hibernate, making them an all-year-round pest. They tunnel relentlessly, ruining gardens, lawns and even causing sidewalks to cave in! Once they reproduce, one mole can quickly become an invasion, and once they've made themselves at home in your yard, it's difficult to eradicate them. Northbrook residents come to us when their lawn starts showing signs of those mole burrows because we'll get to the source of the problem, fast.
Moles are hard to remove with DIY tools, such as poison pellets or sound sticks. We employ aggressive, consistent, and effective trapping methods to remove moles from your property for good, which is the most surefire way to eliminate the pests from your property. You'll get an update every week on how we're doing while working on your yard. Our customized strategies ensure that we find the most appropriate solution for your mole problem. Never satisfied with a half-done job, we give Northbrook homeowners peace of mind that their mole problems are in good hands.
Additional Northbrook Wildlife Removal
Although moles are our primary concern, we provide removal and trapping of squirrels, chipmunks, groundhogs, raccoons, and other destructive wildlife as well. Please let us know about your particular situation. Some animals may require specific trapping permits, or will be subject to specific trapping restrictions. No matter what your wildlife removal needs are, we'll work with you to determine the best possible solution. Northbrook homeowners often turn to us first for any and all wildlife removal concerns.
Why Trap Your Moles?
Those in Northbrook trust us more than any other mole removal company because we have a proven track record and we offer dependable customer service. The Better Business Bureau gives us an A+ rating, and our clients consistently write positive reviews online about us. We have the most knowledgeable, skilled, and experienced trappers with the results to prove it. Our customer service representatives are also well versed in a variety of trapping techniques, so they can recommend the trapping service that's right for your situation. All of our trappers are trained in multiple techniques. In addition, our team makes sure we keep you informed of the progress of your mole removal project. A single mole or many moles, a small garden or an entire sprawling estate – no problem is too big or too small for our expert team.
We Oust Northbrook Moles for Good
Our dedicated team will work tirelessly all year round, rain or shine, to help you with any wildlife or mole issues. Getting your yard and your life back is our specialty, and you can get a free consultation and have most situations assessed within about 15 minutes. You don't have to wait another minute while moles ruin your yard. Contact us today.