Trap Your Moles – Outstanding Mole Removal Services for Bright, IN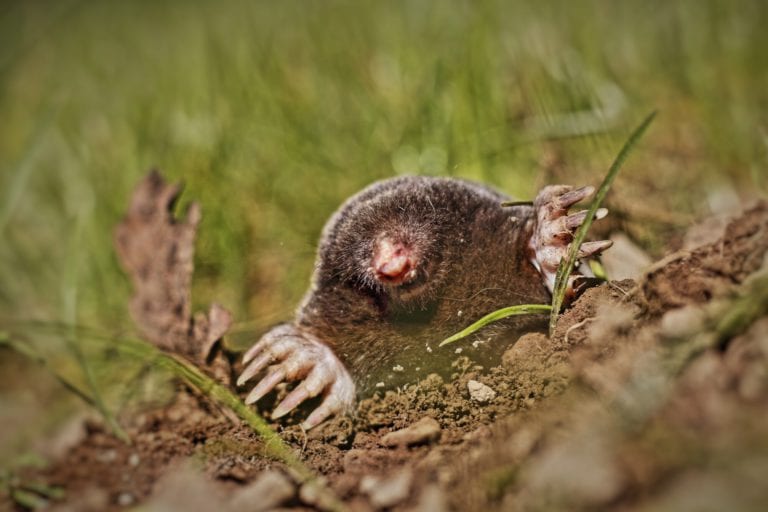 When moles and other annoying critters strike in Bright, IN, we're the first to answer the call. Trap Your Moles has been serving the Bright, IN area for years, providing trapping and removal services for a variety of wildlife. Moles, squirrels, raccoons, and more are no match for our dedicated trappers. It doesn't matter if your issue is in a small, backyard garden, or a sprawling apartment complex; we'll take care of your issue quickly and efficiently. Our unmatched customer service is why Bright, IN chooses Trap Your Moles first for mole removal.
We Stamp Out Bright, IN's Mole Problems
The Eastern Ground Mole is a pest to many homeowners. These small, burrowing creatures are insectivores, and have a big appetite. They don't hibernate, so whether it's winter or summer, you can find moles burrowing under your yard, garden, or even your sidewalks! Once you get one mole, it quickly becomes a problem that's difficult to get rid of. Bright, IN homeowners know that we've got their back when it comes to eradicating their mole issues for good. We tackle the problem before the moles can reproduce and make a small 'molehill' into a mountain of a problem.
There are many DIY methods touted to remove moles, such as poison or sound sticks. Unfortunately, these methods don't have much effect on Eastern Ground Moles. The best and most effective way to remove moles from your property is to trap them and remove them entirely. This is where we come in; our methods are consistent, aggressive, and effective. We provide weekly progress reports and tackle each mole issue individually with customized solutions. With us on the job, Bright, IN residents know they can relax and trust in us that their mole problems will be thoroughly taken care of.
Different Wildlife Removal Services for Bright, IN
Moles aren't all that we handle. Despite our name, Trap Your Moles can trap and remove a variety of pesky, destructive critters from your property, such as squirrels, chipmunks, groundhogs, and racoons. Let us know what kind of wildlife problem you're dealing with, and we'll do our best to help. There may be certain restrictions in place for some species or trapping permits may be required. However, we have the knowledge and the expertise to make sure your annoying wildlife neighbors are gone for good, no matter what it takes.
Why Trap Your Moles?
Bright, IN residents love Trap Your Moles for many reasons. The Better Business Bureau has awarded us an A+ rating for our outstanding service, and our clients continually leave us positive reviews. Our methods are time-tested and well-proven; our licensed, skilled trappers come equipped with a variety of traps for any situation, and our customer service representatives are knowledgeable enough to recommend the best possible solution for your issue. We're thorough with the follow-up, too. Regardless of whether your mole problem is in a tiny backyard or a large commercial property, we promise to remove your pesky mole issues once and for all.
Hit the Road, Bright, IN Moles
Rain, snow, or shine, Trap Your Moles has what it takes to send those moles packing. Don't wait until your yard is in tatters—we offer free consultations, and many situations can be assessed in as little as 15 minutes. Contact us today to get your yard and your life back.