Trap Your Moles – Outstanding Mole Removal Services for Covington, KY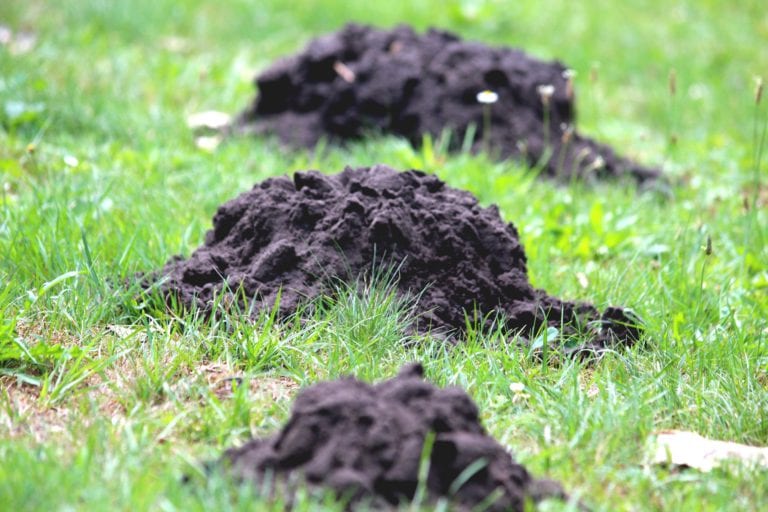 Trap Your Moles is the first service Covington, KY homeowners turn to when they have mole troubles. Our company has been providing wildlife removal services for years, specializing in trapping and removing moles, squirrels, raccoons, chipmunks and more from yards and homes. Regardless of whether you have a large yard or a small one, we do jobs of any size with the same excellence and quality. Get Trap Your Moles on the case when moles scurry into your yard so we can nip the problem in the bud. Covington, Kentucky trusts us above all others.
Covington, KY's Mole Problems Are Yesterday's News
The Eastern Ground Mole commonly causes problems among homeowners. These pesky critters don't hibernate during the winter, meaning that their tunneling in search of insects persists all year long. They ruin lawns, gardens, and even sidewalks with their tunnels. When moles infest your yard, it can become exceedingly difficult to eradicate them. People in Covington, KY trust us first when they have a mole infestation because they know we will eradicate the moles before they reproduce and become a much bigger problem.
You could waste your time and resources trying to remove moles yourself using DIY methods such as poison or sound sticks. A mole problem is best eliminated by trapping them and removing them entirely from the premises. Our techniques are aggressive, consistent, and effective, and we offer you weekly progress reports, so you are aware of our progress. Our removals do not follow a one-size-fits-all method, either — they are customized to the job at hand. We give Covington, KY customers peace of mind because we inspect their yards thoroughly, and we never allow a mole removal job to go unfinished.
Various Wildlife Removal for Covington, KY
While we specialize in the removal of moles, it doesn't mean we can't help with other critters! Additionally, we remove other destructive animals, including squirrels, groundhogs, raccoons, and chipmunks. Feel free to contact us if you have problems with wildlife, and we'll be happy to discuss your options. Some animals require special permits or have trapping restrictions, but no matter what the issue is, we will do our best to take care of it. The people of Covington, KY know they can rely on Trap Your Moles for more than just mole removal.
Why Trap Your Moles?
It is our clients' loyalty that allows us to be the best mole removal service for Covington, KY. With an A+ rating from the Better Business Bureau, and many positive reviews from happy clients, our company is easily recognized in the marketplace. Our methods are proven effective, as all our expert trappers are fully licensed and equipped with a variety of traps and strategies. In addition, our highly qualified customer support staff can assess your situation fairly and provide you with the best recommendations as to how to solve your mole or wildlife problem. Our experts will approach any mole issue, regardless of its size, in a direct, head-on approach and clear it completely.
No More Moles for Covington, KY
You can rely on Trap Your Moles every time to provide the best service and deliver results, rain or shine. A short, 15-minute phone call can be used to assess most situations, and we offer free consultations. Don't wait for the moles to ruin your lawn. Contact us today and we will get rid of those moles for good.