Trap Your Moles – Expert Mole Removal Service in Edgewood, KY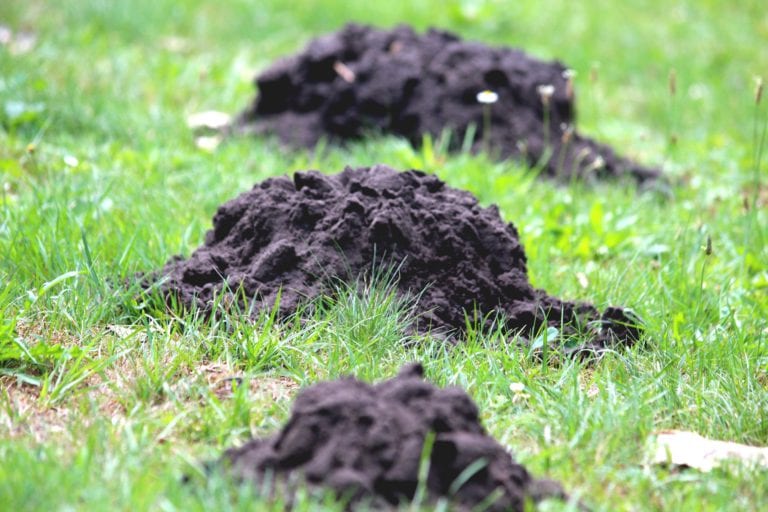 Our quality trappers deliver professional mole removal service with strong results. Residents in Edgewood, KY with mole problems use Trap Your Moles, because of our reliability and expertise with any critter, such as moles, squirrels, chipmunks, and raccoons. The size of your lawn doesn't matter; we fix all yards with consistent results. You shouldn't let your lawn fall victim to pesky moles—Trap Your Moles can show you why we're the best mole removal service in Edgewood, KY.
Edgewood, KY's Mole Problems Are a Thing of the Past
Eastern Ground Moles constantly tunnel through lawns and gardens because they do not hibernate, making them an all-season pest. Sidewalks can even collapse due to unstable ground from their tunnels. Once moles have made themselves at home in your yard, they can be difficult to handle. Trap Your Moles is here to save Edgewood, KY homeowners from any more yard damage. Trap Your Moles can find and eliminate the root of the problem, because as moles reproduce more issues arise.
These moles are resilient and trying to remove them yourself rarely works. Poison and sound sticks that you often find as DIY solutions often have little effect. Trap Your Moles does it the right way with our aggressive, consistent, and effective methods. We stand out because of our weekly progress reports and specific strategies for your own unique situation. We always finish the job to make sure the moles do not return. Edgewood, KY can feel safe with Trap Your Moles because we're the best at handling mole problems in their area.
Trap Your Moles Can Handle All Wildlife Issues in Edgewood, KY
Mole removal is not our only area of expertise. We are experienced enough to handle any wildlife nuisance, such as chipmunks, squirrels, groundhogs, raccoons, and more. Give us a call and we can figure out the best approach for your specific critter problem. Certain animals may require trapping permits and fall under certain restrictions but Trap Your Moles will find the best assessment of the damage and attack it the right way, no matter what we need to do to make it happen.
Why Trap Your Moles?
Trap Your Moles is the best for Edgewood, KY, because of a lot of reasons. The Better Business Bureau awarded Trap Your Moles an A+ and we always get great reviews from our customers. Our wildlife removal experience speaks for itself; we make sure the job is done right, to avoid the moles coming back to destroy your yard again. Our licensed, professional trappers have a lot of equipment, so they are able to attack any yard, no matter how bad your mole problem. We have excellent customer service, as well, and committed to giving you top notch service. No matter the yard, our experts can handle anything.
Mole Problems in Edgewood, KY Are History
No matter if it's rain or shine, Trap Your Moles is prepared to deliver consistent results. You'll never again be victim to stubborn moles ruining your lawn. A 15-minute call will give us enough information to assess the situation. We also give free consultations. Get your yard fixed and get your life back—contact Trap Your Moles as soon as possible.