Trap Your Moles – Top-Notch Mole Removal Services for Fort Thomas, KY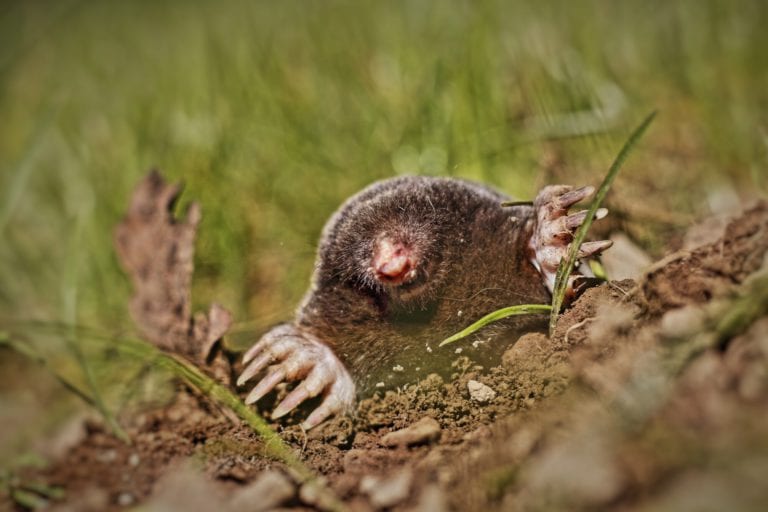 When Fort Thomas, KY homeowners have mole troubles, Trap Your Moles is the first service they call. For years, we have been a trusted authority in wildlife removal services, specializing in trapping and removing moles, squirrels, raccoons, chipmunks, and more from yards and homes. No matter if you have a big yard or a small one, we will do jobs of any size with the same professionalism and quality. When moles move into your yard, call Trap Your Moles so we can nip the problem in the bud before it gets worse. Fort Thomas, KY trusts us above all others.
We Make Fort Thomas, KY Moles Disappear
Many homeowners struggle to contain the Eastern Ground Mole. These small, burrowing creatures do not hibernate during the colder months, and tunnel constantly in search of insects. Their tunnels wreak havoc on lawns, gardens, and even sidewalks! Once moles have invaded your yard, they can be extremely hard to get rid of. Fort Thomas, KY residents call us first when they have a mole infestation because they know we will get to the root of the problem before the moles can reproduce and get much worse.
Trying to remove moles yourself with DIY methods like poison or sound sticks can prove futile. The best way to stop mole problems for good is to trap and remove the moles entirely from the premises. Our methods are aggressive, consistent, and effective, and we provide you with weekly progress reports, so you know where we are in the mole removal process. We don't try to hit each situation with a one-size-fits-all approach, either—we customize our removals to the task at hand. Fort Thomas, KY customers have peace of mind knowing that we're on the job, because we inspect their yards thoroughly, and never leave a mole removal job unfinished.
Fort Thomas, KY Other Wildlife Removal Services
We may specialize in mole removal, but that doesn't mean we can't help with other pesky critters! We also trap and remove other destructive wildlife, including squirrels, groundhogs, raccoons, chipmunks, and more. If you have problem wildlife, give us a call and we'll happily discuss your options with you. Some animals require specific permits or have trapping restrictions, but no matter what the problem is, we will do our best to take care of it. Fort Thomas, KY knows they can depend on Trap Your Moles for more than just mole removal.
Why Trap Your Moles?
We take pride in being the best mole removal service for Fort Thomas, KY, and our clients are what make that possible. We have an A+ rating from the Better Business Bureau, and our happy clients provide many positive reviews. The proof is in our methods—all of our skilled trappers are fully licensed and are equipped with a variety of traps and strategies to get the job done every time. We also have a highly trained customer service department that will assess your situation fairly and provide the best recommendation as to how to remove your mole or wildlife problem. It doesn't matter if your problem is in a small backyard or a large sprawling piece of land, we'll take any mole issue head-on and eliminate it entirely.
Say 'Bye-Bye' to Fort Thomas, KY Moles
It doesn't matter if it's rain or shine, Trap Your Moles professional trappers will always provide the best possible service and deliver results every time. We offer free consultations, and most situations can be assessed with a short, 15-minute phone call. Don't hesitate and wait for the moles to ruin your yard. Contact us today and we'll get rid of those moles for good.