Trap Your Moles – Lawrenceburg, IN's Professional Mole Removal Service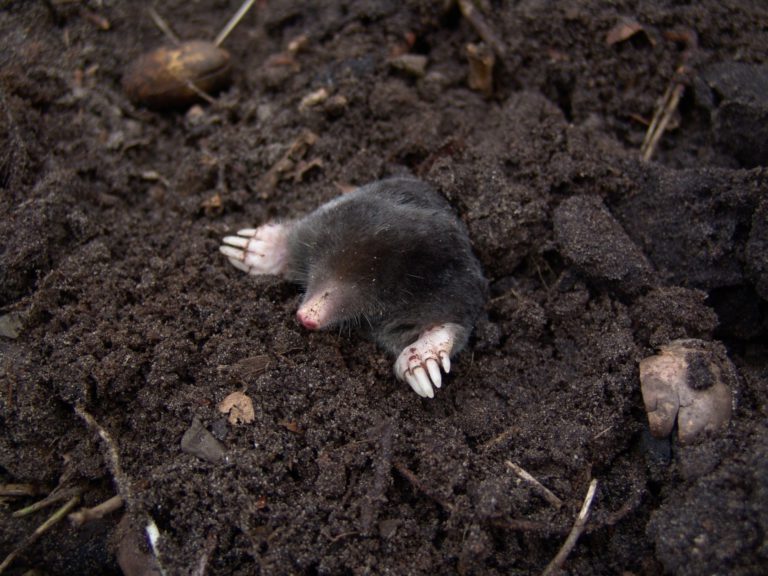 Trap Your Moles delivers expert service and consistent results. Lawrenceburg, IN residents with any wildlife issues utilize Trap Your Moles, because we're reliable and experienced enough to remove a variety of critters with ease. Moles, squirrels, chipmunks, and raccoons are no match for our professional trappers. The size of your lawn is no problem—we fix any yard with great results. Don't allow your yard to be vulnerable to damage; let us show you why Trap Your Moles is Lawrenceburg, IN's top mole removal service.
Trap Your Moles Can Handle Any of Lawrenceburg, IN's Mole Problems
Eastern Ground Moles do not hibernate, so they dig constantly throughout the year, damaging lawns and gardens. Their tunnels can even cause sidewalks to collapse! Once moles have moved into your yard, the problem can be difficult to fix. Lawrenceburg, IN uses Trap Your Moles to save their properties from any more damage. Once the moles start to reproduce, it's even harder to contain the problem. We'll stop the infestation before it even starts at the first sign of mole tunnels in your yard.
Eastern Ground Moles are tough and DIY methods, such as sound sticks and poison, don't have much effect. We use the best methods to handle mole infestations, instead. Trap Your Moles stands above the rest because of our weekly progress reports and custom, aggressive strategies for removal. We'll never leave a job unfinished because that will just allow the moles to return. Trap Your Moles gives Lawrenceburg, IN a sense of peace by handling mole problems in their area.
All Wildlife Removal Services for Lawrenceburg, IN Can Use Trap Your Moles
Moles aren't the only pesky critter we can handle. Lawrenceburg, IN relies on us to remove any destructive creature, such as raccoons, chipmunks, squirrels, groundhogs, and more. Contact us so we can assess the particular situation. Some animals require certain trapping permits and restrictions may be in place. We'll give it our best to help with any animal causing damage to your yard.
Why Trap Your Moles?
Lawrenceburg, IN's top choice for mole removal services is Trap Your Moles for a myriad of reasons. We have an A+ rating from the Better Business Bureau and we constantly get stellar reviews. Our experience speaks for itself when it comes to wildlife removal services. We always make sure your wildlife issues are completely taken care of, so they won't come back to destroy your yard. We have a big catalog of equipment to help with any situation. We also have great customer service, which is committed to making sure you get the best service for your lawn. The size of the yard does not matter; our licensed professionals can handle anything.
Lawrenceburg, IN's Mole Problems Will Be No More
It does not matter if it's downpouring or clear skies, Trap Your Moles is ready to provide the best customer service and consistent results. Your lawn will be greatly improved and look like new. A quick 15-minute call allows us to assess the situation, and we also offer free consultations. Fix your yard once and for all. Contact us today.