Trap Your Moles – Supreme Mole Removal Services for Montgomery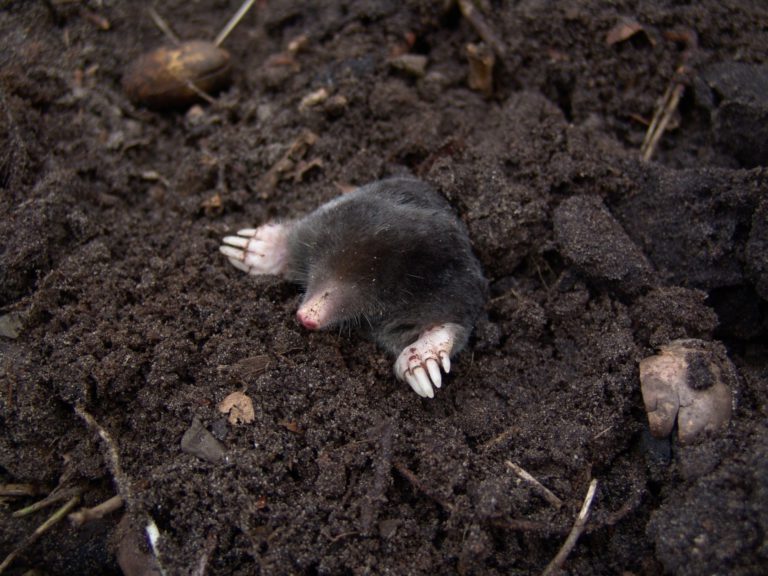 When Montgomery homeowners have moles, Trap Your Moles is the first they call. With our reliable wildlife removal services, including mole, chipmunk, squirrel, and raccoon removal, our customers know they can count on us. You can trust us to handle any size job with the exact same quality and professionalism, whether it's a small backyard garden or a few acres of land. Trap Your Moles knows what works; when moles tear up your yard, Trap Your Moles is Montgomery's trusted mole-removal expert.
Montgomery Moles Eliminated
The Eastern Ground Mole can be a significant problem for homeowners. Hardy and persistent, these small creatures burrow constantly in search of insects, destroying your property. Because they don't hibernate either, this pest is a year-round annoyance, sometimes even causing sidewalks to cave in from excessive tunneling. It is difficult to get rid of moles once they become your unwelcome neighbors, so Montgomery homeowners prefer our mole removal services over all others. Our mole control programs get to work quickly, attacking moles before they multiply and cause more problems.
The market is flooded with do-it-yourself methods for mole removal, such as poisons or sound sticks. Despite this, the majority of Eastern Ground Moles don't respond to these methods. Trapping moles and removing them from your property is the best and most effective way of getting rid of them. Trapping the moles with our aggressive, effective, and consistent techniques ensures they will not reappear once we stop them. In addition, we'll provide you with weekly progress updates so you can keep track of the situation, and our techniques are always customized to each client. When we're on the job, Montgomery residents can rest assured that no project goes unresolved. We don't want to take the risk of seeing the moles return after they've been eradicated!
Other Wildlife Removal Montgomery
Getting rid of moles may be our specialty, but we also handle other annoying critters! Our company also has experience removing other pesky creatures, such as groundhogs, squirrels, chipmunks, and others. If you have an issue with wildlife, please contact us, and we can discuss what options you have. Some animals do require special permits for trapping, or are subject to other restrictions. However, we strive to assist you with your wildlife issue no matter what it might be. This is why Montgomery calls us first when they have a critter problem.
Why Trap Your Moles?
For mole and wildlife removal in Montgomery, we are the number one choice. Our track record proves itself; we have an A+ rating from the Better Business Bureau, and our customers consistently vouch for us online. Our team of licensed professionals is fully prepared with more than a dozen traps and tools to tackle any job. Additionally, we have customer service personnel with extensive trapping knowledge who can recommend services based on your circumstances. Our dedication is what makes us different—we check on your progress every week and thoroughly inspect your property once we're done. Whether your yard is large, small, or somewhere in between, Trap Your Moles is willing to take on any project, whenever the need arises.
No More Moles, Montgomery!
Trap Your Moles is there for you whether it is rain or shine to provide you with the best results. Our offices have available free consultations for most problems and can assess most problems within 15 minutes. Contact us today so you can regain control of your yard and your life.