Trap Your Moles – Norwood's #1 Mole Removal Service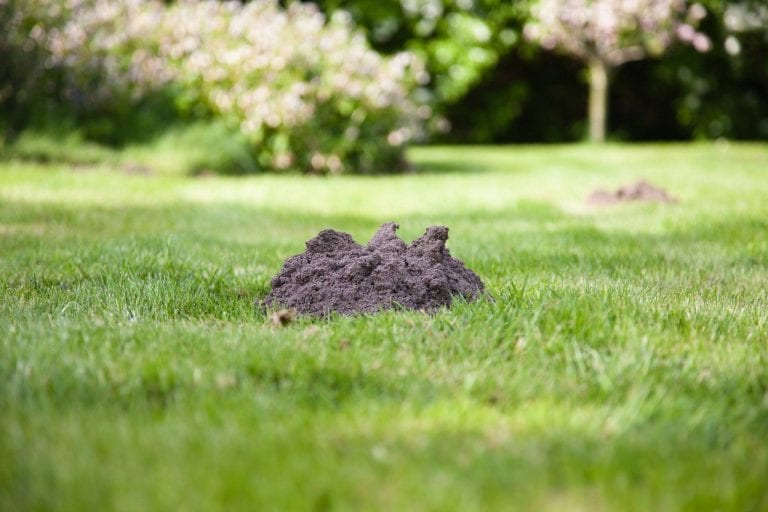 Here at Trap Your Moles, we are consistently dedicated to providing exceptional service and visible results. Norwood homeowners with pesky wildlife problems rely on us for our consistent ability to trap and remove a variety of destructive animals, such as moles, chipmunks, squirrels, racoons, and more. It doesn't matter if your yard is big or small, we can handle your problems with ease. Don't wait until your lawn is toast—let the professionals with Trap Your Moles show you why we're Norwood's first pick for mole removal.
Norwood's Got Moles? No Problem.
The Eastern Ground Mole can cause a lot of problems for the average homeowner. Once they move into your yard, these annoying creatures will constantly tunnel in search of insects to eat. They don't hibernate during the winter, which makes their destructive habits a threat even during the colder months. Their tunnels are so destructive, they can even cause sidewalks to cave in with excessive tunneling! Moles are also incredibly difficult to get rid of, and when they reproduce it can be nearly impossible to stamp out an infestation. Norwood's residents depend on our services to make sure that their small molehill of a problem doesn't become a full-blown mountain.
Various do-it-yourself methods available to homeowners, such as poison and sound sticks, have little effect on moles. The best solution is to trap them and remove them from the property entirely. Our methods are aggressive, consistent, and effective, and we provide you with weekly progress reports. Our strategies are customized to your specific needs, and we make sure to inspect your property thoroughly. We make sure to never leave a job half-finished, otherwise the moles might return. We go above and beyond to make sure that Norwood residents have peace of mind that their mole problems will disappear.
We Do Other Wildlife, Too, Norwood!
While moles are our bread and butter, we also are versed in trapping and removing a variety of annoying creatures. Norwood homeowners turn to us to help them with their problems with squirrels, raccoons, groundhogs, chipmunks, and more. Get in touch with us, and we'll come up with solutions to your specific problem. Some animals require trapping permits or have certain restrictions, but we'll always do our best to help.
Why Trap Your Moles?
Norwood customers love our dependable service for several reasons. The Better Business Bureau has awarded us an A+ rating, and we consistently receive positive reviews from our loyal customers. We have a proven track record of visible results, and our licensed trapping professionals always get the job done right. We make sure to follow up, too, providing weekly progress reports for each job. Our technicians come equipped with a myriad of traps for each job, and our customer service professionals are well-educated in trapping techniques to provide you with the best recommendations. Whether you have a small backyard garden or a sprawling condominium complex to take care of, we have you covered for all your mole removal needs.
Say Goodbye to Norwood Moles
It doesn't matter if it's rain or shine, our trappers will always be there for you. You don't have to waste another minute worrying about moles or other critters ruining your yard. Give us a call and we will provide you with a free consultation. Most situations can be assessed in just 15 minutes. Don't wait another second—contact us today to get rid of your moles for good.