Trap Your Moles – Oxford's Dependable Mole Removal Services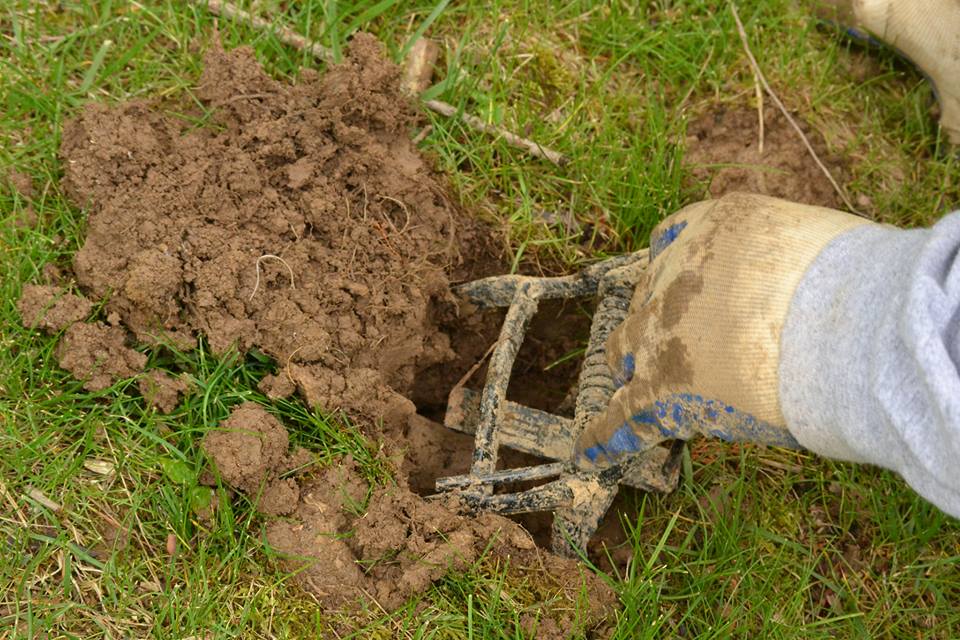 Here at Trap Your Moles, we're dedicated to excellent results and top-notch service for every job. Our reliable trapping experts are versed in trapping a variety of wildlife species. Moles, chipmunks, squirrels, raccoons, and more are no match for our consistent methods. No matter the size of your problem, let our experience show you why Trap Your Moles is Oxford's number one choice for mole removal.
Bid Oxford Moles Goodbye
The Eastern Ground Mole is the year-round pest for the Oxford area. These small, insectivorous creatures don't hibernate during the winter. They tunnel constantly in search of their favorite foods, insects, grubs, and other ground-dwelling pests. These tunnels can cause major damage to lawns, gardens, and even sidewalks. Once moles move into your yard, they can be extremely hard to get rid of, especially when they start to reproduce. That's why Trap Your Moles is Oxford's go-to when it comes to eliminating mole infestations at the source.
The market is flooded with DIY methods of mole removal, such as sound sticks or poison pellets. Unfortunately, these methods are ineffective against ground moles. Only the consistent, reliable trapping methods used by Trap Your Moles are effective in ridding your property of moles for good. We'll visit your property weekly and provide progress reports, as well, so you'll always know where we are in the project. We also make sure our inspections are thorough, so there's no opportunity for the moles to return. Oxford residents have peace of mind knowing that their mole issues are solved with Trap Your Moles.
Other Wildlife Types Removed in Oxford
While moles are our bread and butter, we don't just stop there. Other pesky wildlife species, such as squirrels, chipmunks, raccoons, and groundhogs, are no match for our methods. Some wildlife species may require specific permits or are subject to trapping restrictions. However, we will do our best to come up with a solution for your specific problem. Just get in touch with us, and we'll go over your options.
Why Trap Your Moles?
Trap Your Moles is consistently rated one of the highest-performing mole removal services for Oxford, Ohio. The Better Business Bureau has given us an A+ rating, and we consistently receive positive reviews online from happy customers. Our customer service is unmatched; we follow up with you weekly so you can rest assured that your mole or wildlife problem is thoroughly dealt with. In addition, all our trappers are licensed and experienced, so you know you're getting the best possible job done. Whether your yard is large or small, Trap Your Moles will go above and beyond.
With Trap Your Moles, Oxford Moles are History
Rain or shine, 365 days a year, Trap Your Moles is Oxford's go-to mole removal service. We're committed to outstanding customer service and measurable results. Many situations can be diagnosed with a simple 15-minute phone call. So don't wait until moles have destroyed your yard. Contact us today and get your yard and your life back.