Trap Your Moles - White Oak's Premier Mole Removal Service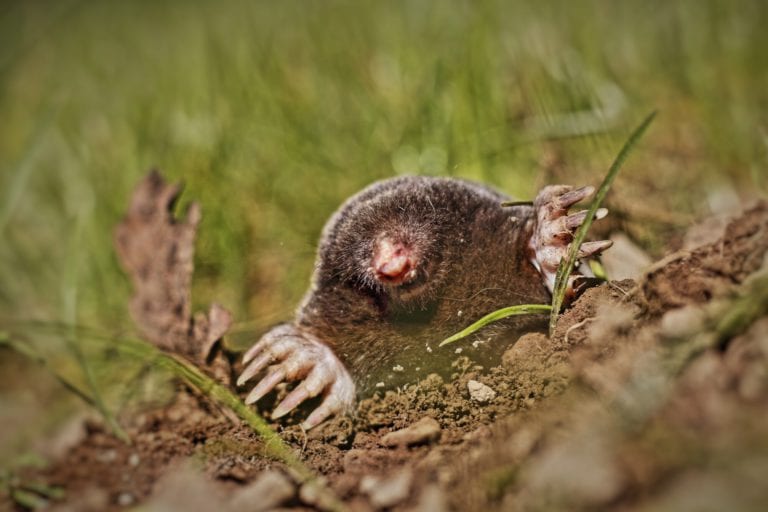 The dependable trapping experts with Trap Your Moles are committed to providing first-class service and visible results. Any time White Oak homeowners are struggling with moles or other wildlife, we're the first on the scene to serve them with precision and expertise. Moles, chipmunks, raccoons, squirrels, and more are all no match for our dedicated trapping technicians. It doesn't matter whether you have a small backyard problem or an entire apartment complex full of moles, we'll tackle it all. Let us demonstrate why Trap Your Moles is the first choice for White Oak when it comes to mole removal.
No More Moles, White Oak
When mole tunnels appear in your yard, it can strike dread into even the most seasoned homeowner. The Eastern Ground Mole is a small, insectivorous creature that doesn't hibernate, making it an all-year-round pest. It tunnels excessively in search of food, ruining lawns, gardens, and even causing sidewalks to cave in! One mole can easily turn into an infestation once they begin to reproduce, and they're difficult to get rid of once they've made themselves at home in your yard. White Oak residents turn to us when they see those mole burrows pop up because we'll get to the root of the problem, fast.
Do-it-yourself mole removal methods, such as sound sticks and poison pellets, have little effect on most mole infestations. Our experts use aggressive, consistent, and effective methods of trapping the moles to remove them from your property for good– which is the best and most surefire way of ridding your property of the pests. While working on your yard, we'll provide you with weekly progress reports. Our strategies are also customized, so you can rest assured we will find the best solution for your particular mole problem. Never the type to leave a job half-finished, we give White Oak homeowners peace of mind that their mole problems are in good hands.
Other White Oak Critter Problems? No Problem!
While moles are our primary concern, that isn't all that we do. Squirrels, chipmunks, raccoons, groundhogs, and other destructive wildlife are also covered under our trapping and removal services. Get in touch with us about your specific situation; some animals require specific trapping permits, or fall under trapping restrictions. Regardless, we'll work with you to figure out the best way possible to remove your problem wildlife. White Oak homeowners turn to us first for any and all wildlife removal concerns.
Why Trap Your Moles?
Our proven track record and dependable customer service is why White Oak residents choose us above all other mole removal companies. We have earned an A+ rating from the Better Business Bureau, and our clients consistently leave us positive reviews online. Our licensed trappers have unmatched knowledge and skills, with the results to back it up. We also have dedicated customer service professionals that are well-versed in a variety of trapping techniques, so they may recommend the service that's right for your situation. Our trappers have a variety of techniques in their toolbelt, and we always provide you with thorough communication and follow-up so that you know where we are in your mole removal project. Whether your problem is in a small garden patch, or a large sprawling estate, one mole or many, no problem is too big or too small for our experts.
Give White Oak Moles the Boot
All year round, rain or shine, Trap Your Moles works tirelessly to help you with any mole or wildlife issue. You'll get your yard and your life back with our services. You can get a free consultation, and most situations can be assessed in as a little as 15 minutes. Don't wait another minute while moles tear up your yard–contact us today.