Trap Your Moles – Finneytown's Trusted Mole Removal Service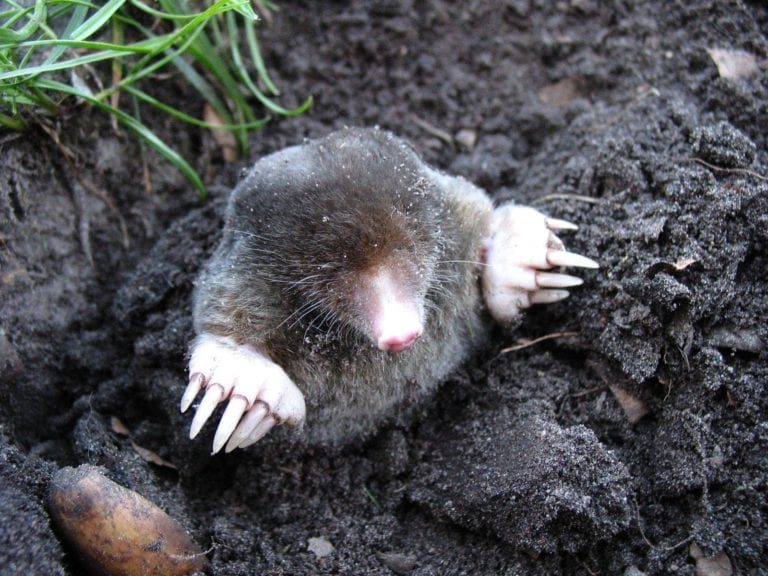 The dedicated trapping professionals with Trap Your Moles provide excellent service and reliable results. Finneytown residents with wildlife problems turn to us for our consistency and ability to remove a variety of critters with ease, such as moles, raccoons, chipmunks, and squirrels. Whether you have a small lawn or a sprawling estate, no job is too big or too small. Don't wait until your yard is a mess—let us show you why Trap Your Moles is Finneytown's first choice for mole removal.
Finneytown's Moles Are No Match for Us
The Eastern Ground Mole is a pesky creature—it doesn't hibernate, it tunnels constantly in search of insects to eat, and its tunnels wreak havoc on lawns and gardens. Sidewalks can even cave in from excessive tunneling! Once you have a mole infestation, they're difficult to get rid of. Finneytown homeowners rely on us to help them trap and remove moles from their properties. We get to the root of the problem before the moles can reproduce and cause even bigger problems.
Poison, sound sticks, and other do-it-yourself removal methods have little effect on Eastern Ground Moles. Our expert trappers use consistent, aggressive, and effective methods in order to remove moles reliably. We provide weekly progress reports on your project, and our strategies are customized to each individual situation. We're thorough in our inspections, and we will never leave your job half-finished and let the moles return. We give Finneytown residents peace of mind that their mole issues will be resolved quickly and efficiently.
Other Finneytown Wildlife Removal Services
Trap Your Moles doesn't just deal with moles. We also will trap and remove other nuisance wildlife that can cause damage to your home and yard. Finneytown homeowners trust us to deal with all kinds of creatures, such as squirrels, groundhogs, chipmunks, raccoons, and more. You can get in touch with us to discuss your options. Some species do require specific trapping permits or have restrictions, but we will always do our best to help you with your situation, whatever crazy critter is causing the problem.
Why Trap Your Moles?
Finneytown chooses Trap Your Moles above all other mole removal services for many reasons. We have an A+ rating from the Better Business Bureau, and our clients consistently give us positive ratings. Our track record is proven—we have the skill and expertise to remove any wildlife issue with our aggressive and consistent services. We also follow up on every job and provide weekly progress updates so you can rest easy knowing that your mole or other wildlife problem is taken care of. Our trappers are all licensed and come equipped with a variety of traps for any situation. We also have dedicated customer service professionals that will recommend the right services to you based on your needs. No matter the size of your project, we will tackle it all, from large condominium complexes to a small garden.
Finneytown Moles Are History
Rain or shine, Trap Your Moles is committed to providing excellent customer service and dependable trapping results. You'll get your yard and your life back thanks to our tireless efforts. We offer free consultations, and most situations can be assessed with just a quick 15-minute phone call. Don't wait, stamp out your mole problems once and for all with Trap Your Moles. Contact us today.