Trap Your Moles – #1 Mole Removal Service in Forest Park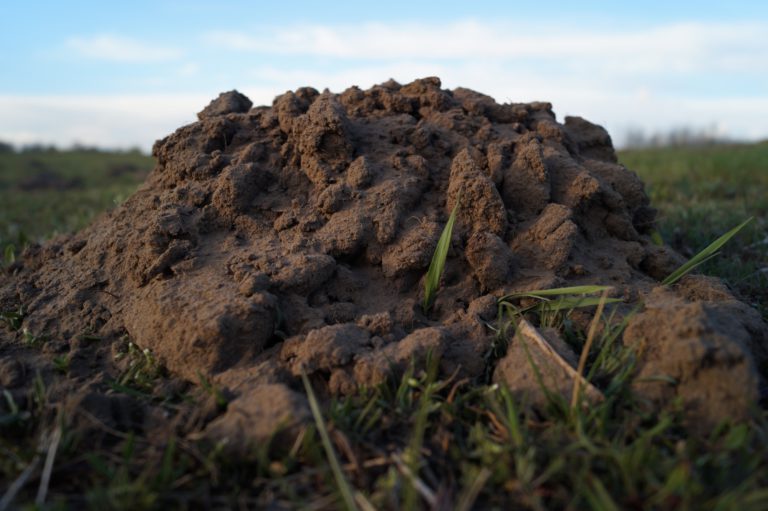 Trap Your Moles has expert trapping professionals that provide first-rate mole removal services and excellent customer service to the Forest Park area. When homeowners have problems with moles, squirrels, chipmunks, raccoons, or other pesky wildlife, they call Trap Your Moles first for our professionalism and expertise. Whether your yard is large or small, we can complete any job with precision and speed. Let us demonstrate why Trap Your Moles is Forest Park's first choice when it comes to mole removal.
Eradicating Forest Park Moles
Even the most experienced homeowners are filled with dread when they notice mole tunnels in their yard. The Eastern Ground Mole is a hardy little creature that doesn't hibernate, so it burrows all year long in search of bugs to eat. Their tunnels are destructive, causing damage to lawns, gardens, and they can even cause sidewalks to cave in. Once a mole has moved into your yard and begins to reproduce, the infestation can be nearly impossible to get rid of with conventional methods. Trap Your Moles has been assisting Forest Park residents with removing pesky mole infestations before they get out of hand for years.
Commercial DIY mole removal methods, such as sound sticks and poison pellets, unfortunately have little effect on Eastern Ground Moles. The best and most efficient way to solve a mole problem is to trap the creatures and remove them from the property for good. Our technicians will update you weekly with progress reports and will craft a specialized attack plan for your specific mole situation. We leave no stone unturned, so to speak, either; our jobs never go unfinished, and we make sure that your mole issues never return. This is why Forest Park residents rest easy when we're dealing with their mole problems.
Other Forest Park Wildlife Services
Moles aren't the only crazy critters that can wreak havoc on your yard. Squirrels, raccoons, chipmunks, groundhogs, and others can all be destructive pests. Trap Your Moles is well-versed in trapping and removing all kinds of wildlife, so get in touch with us and we'll assist you with your specific wildlife problem no matter what it may be. Certain animals may be subject to trapping restrictions or require permits, but despite these additional requirements, we'll do our best to remove Forest Park's nuisance wildlife once and for all.
Why Trap Your Moles?
We have been providing excellent service to the Forest Park area for many years. Our business has received an A+ rating from the Better Business Bureau for outstanding service, and we consistently receive positive customer reviews. Our quality is unmatched; all of our trappers are fully licensed in Ohio and Kentucky and perform detailed work and communicate extensively with all clients. They have many traps in their arsenal to deal with even the worst critters, and our customer service representatives are incredibly knowledgeable so that they may recommend the best services available to you. Regardless of whether your problem is in a big yard or a little one, Trap Your Moles will provide service to the highest standard.
Goodbye, Forest Park Moles
365, rain or shine, Trap Your Moles works tirelessly for you to remove any and all wildlife problems. Consultations are free, and most situations can be assessed in as little as 15 minutes. Don't hesitate; contact us today about your mole or wildlife issues so you can get your yard and your life back.