Trap Your Moles – Outstanding Mole Removal Company in Morrow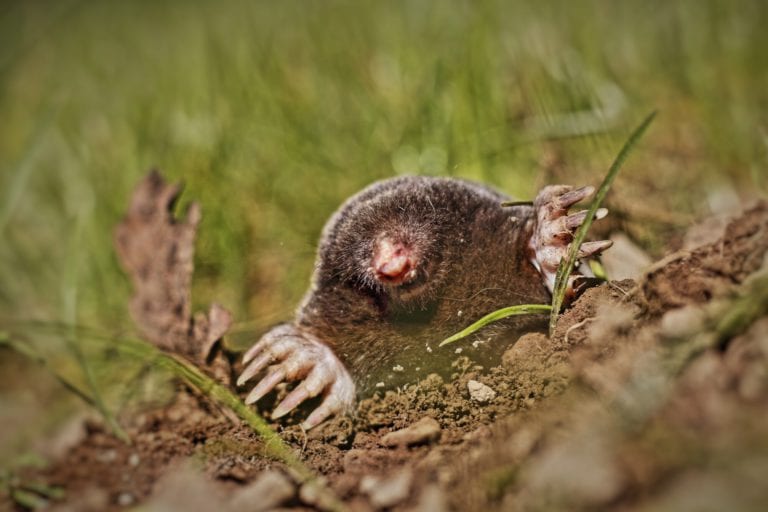 With Trap Your Moles' professional trappers, you can expect exceptional results and dependable customer service. When Morrow homeowners have trouble with moles or other pesky wildlife, we are the first ones to respond. We have no problem dealing with squirrels, raccoons, chipmunks, and of course moles. It doesn't matter how big or small your yard is, we understand moles can cause serious damage. Our mole removal services are Morrow's top choice.
Morrow Moles? Say Goodbye.
One of the most annoying pests for homeowners is the Eastern Ground Mole. They are always digging tunnels looking for insects to eat. Additionally, they do not hibernate during the winter, making them a nuisance all year round. Their damage to lawns and even sidewalks is extensive. It can also be nearly impossible to eliminate moles once they appear in your yard. When residents of Morrow need moles removed quickly, we're the first ones they call.
Unfortunately, moles are resistant to DIY methods such as poison pellets and sound sticks. When it comes to eliminating moles from your yard, only our trapping is effective. Trap Your Moles professionals use consistent, aggressive, and effective tactics. The progress of your project is updated weekly, and we never use a one-size-fits-all approach. We also conduct a thorough inspection of your property to make sure moles do not return. Morrow comes to us when they need help with moles because they know we'll do the job right the first time.
Unusual Wildlife Removal Services for Morrow
We trap more than just moles. Our wildlife removal services include squirrels, groundhogs, chipmunks, raccoons, and more. We can trap all kinds of creatures, and we will work with you to determine what's best for your wildlife problem. Certain animals may require special permits or have trapping restrictions. However, we will do everything we can to ensure that all unwanted creatures stay away from Morrow residents.
Why Trap Your Moles?
Trap Your Moles is preferred by the Morrow community because of our proven track record. We have received over 50 positive reviews from satisfied customers, and the Better Business Bureau has given us an A+ rating. Every one of our trappers is licensed and has a wide range of traps at their disposal. Our ability to deliver results doesn't depend on the size or scope of the issue. Additionally, we provide weekly updates on our progress, so you always know where we stand. We're Morrow's number one mole removal company because of our excellent communication and customer service.
No More Moles in Morrow
Trap Your Moles is there for you all year, rain or shine. A simple phone call can diagnose many problems, and we're committed to delivering results. You don't need to wait until moles ruin your yard-call us today and get your yard and your life back.