Trap Your Moles – Excellent Mole Removal Services Wilmington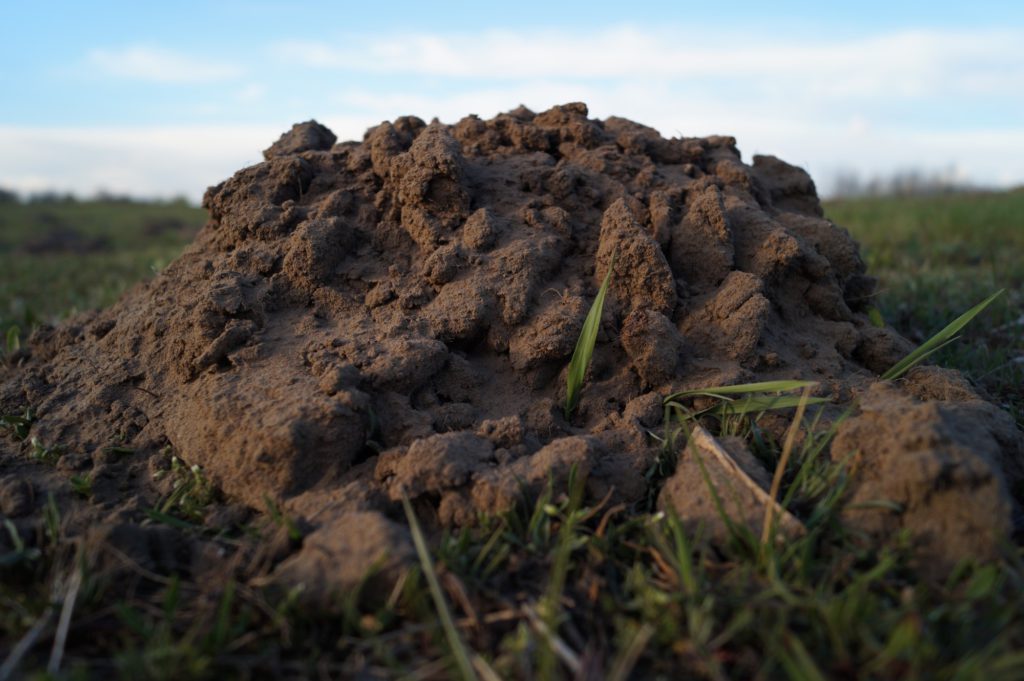 Wilmington's got moles? No problem. Trap Your Moles is the reliable wildlife removal service for the area. We have expertise in removing moles, squirrels, chipmunks, raccoons, and more from yards both large and small. Our customers trust us to remove problem critters the first time, with professionalism and excellent customer service. See for yourself why Wilmington homeowners choose Trap Your Moles.
Wilmington's Mole Woes
Eastern Ground Moles are sturdy and a nuisance, causing issues for homeowners everywhere. They burrow constantly in search of insects to eat, and they don't hibernate during the winter months. This makes them an all-year round pest. Their tunnels cause damage to yards, gardens, and even sidewalks. And once moles move into your yard, they're difficult to get rid of. Wilmington turns to Trap Your Moles to get rid of moles once and for all, because our methods are effective and consistent. We can remove the moles before they multiply and cause more issues.
There are many at-home DIY methods to remove moles, such as sound sticks and poison pellets. However, these methods often do little, if anything, to the moles. Trapping the moles and removing them from your property is the most effective way to get rid of them once and for all. Our methods are so tried-and-true that we are confident that your yard will be mole-free in no time. We provide you with weekly progress updates so you can keep track of our work, too. And every job is customized to make sure the moles never return.
Wilmington's Top Wildlife Removal Service
Moles may be our bread and butter, but we can also trap and remove a variety of other critters, too. We can remove squirrels, raccoons, chipmunks, groundhogs, and other nuisance wildlife. If you see any of these pests in your yard, get in touch with us and we'll discuss your specific case. Some animals require specific trapping permits or are subject to restrictions, but we'll do our best to work with you to make sure your pests are removed for good. This is why Wilmington residents choose us for any and all wildlife removal needs.
Why Trap Your Moles?
Wilmington homeowners have chosen us to be their number one mole removal service. We have the service record to back it up; we have dozens of positive reviews online and an A+ rating from the Better Business Bureau. We have a fully licensed team of trapping professionals prepared with a variety of traps and tools to be able to complete any job. We also have dedicated customer service professionals who are able to assess many situations, often over the phone, and recommend the correct services. We're also dedicated; we check your yard weekly and provide you with progress updates. This way you're not in the dark on the status of your mole or wildlife problem. No matter whether you have a small yard or a large estate, we're ready to tackle it all.
Say Goodbye to Wilmington Moles for Good
No matter the weather, Trap Your Moles is there for Wilmington residents to rid them of their mole problems. We offer free phone consultations for most issues, so give us a call or contact us here. Don't wait until the moles take over your yard, act now.